Biden Cabinet confirmations 2021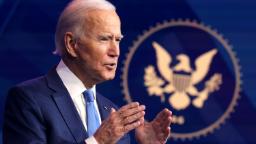 President Joe Biden took office on January 20 without key members of his Cabinet in place after the Senate moved more slowly to schedule confirmation hearings for his nominees than it had for previous presidents.
The chamber, now led by Democrats after six years of Republican control, can now confirm Cabinet nominations without Republican support. Vice President Kamala Harris, who was also sworn in on January 20, can act as a tie-breaking vote in a chamber made up of 50 Republican and 50 Democratic senators.